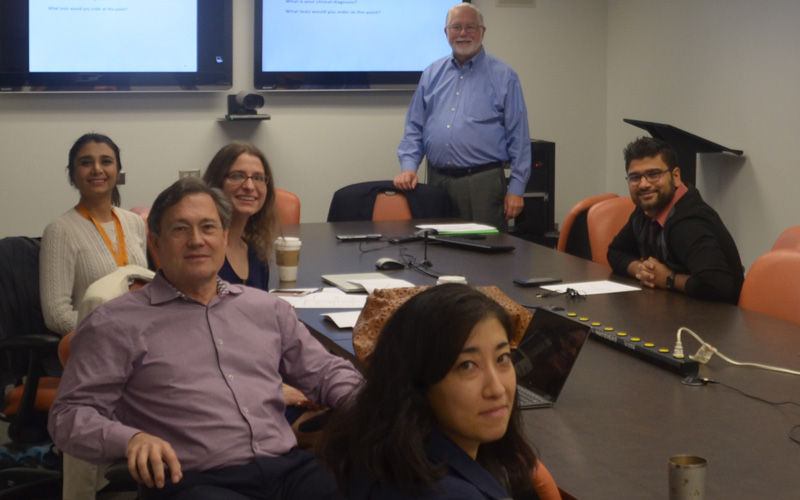 We provide training seminars and advice for companies and groups who travel internationally. One of our training seminars helps companies meet OSHA Guidelines for training of international business traveler, plus it helps to reduce the risks for the company and traveler. The Travel Preparation Seminar can be utilized as a safety meeting for all employees, whether business or personal travelers. By preventing illness or injury for personal travelers, the company may avoid significant medical benefits costs.
Benefits of Travel Preparation Seminars
Helps traveler understand the risks of travel and reduce personal risk
Meets OSHA Guidelines for preparation of international business traveler
Reduces company risk and potential high cost of medical evacuation
Additional benefit to company to reduce medical benefits cost for illnesses resulting from personal adventure travel
OSHA Guidelines "Safety & Health During International Travel" recommends that employers provide employee preparation & training prior to travel.

—Techical Information Bulletin, April 12, 2002
FROM OUR CLIENTS
"I have known and worked with Dr. David Clyde for 20 years.  What impresses me most about Dr. Clyde is his broad and deep knowledge of the medical issues facing business travelers and expatriates.  His expertise comes not just from text book study and research, but from actual "boots-on-the-ground" work experience in established and emerging markets.  He has seen and experienced the challenging and complex infrastructure in country medical services.  With his experience in both private practice as well as corporate medicine, he can deliver advice, suggestions, and recommendations to both business leaders, as well as the business travelers they manage.  His work with me at the World Trade Center Atlanta was exceptionally helpful and insightful.  I recommend Dr. Clyde to organizations and businesses without reservation.  He adds immeasurably to a business's global operation."
— Dr. Janet Walsh, President & CEO, Birchtree Global, LLC
---
Contact Spinnaker Medical Consultants International to meet your occupational health and travel risk advisory needs.
GET STARTED